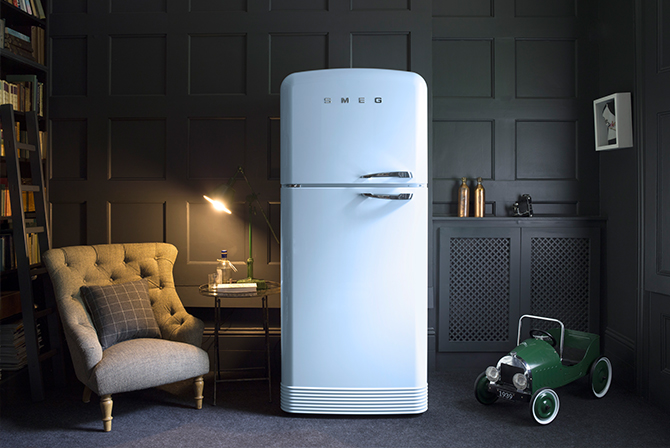 SMEG'S BIGGEST 1950S STYLE REFRIGERATOR NEW AND IMPROVED
SMEG updates one of the most successful products in its 50Style range, the double door refrigerator FAB50, with improved energy performance and aesthetic design, appealing to anyone who needs large spaces while offering the design features and functionality that have always been the hallmarks of the Guastalla-based company.
The colour range has grown to include four new shades: pastel blue, black, red and turquoise green, expanding the colour code to cater to every interior design requirement. The interior fittings have been updated with the distinctive sinuous lines of this iconic collection. The shelves now have rounded and silver-trimmed edges to enhance the elegance of the overall design, while the kitchen spaces are optimized with door hinges both on the right and the left side.