Description
Barista Experience
Live the Barista Experience with the Smeg EGF03 manual espresso coffee machine: a union of technologies that contribute to the preparation of great coffee.
For a consistent grind that preserves all the aromas, the integrated coffee grinder is equipped with stainless steel conical burrs that allow you to set the grind to suit your beans, even down to super-fine.
Thanks to the 58 mm diameter filter holder and the professional steam wand with two steam intensities, it is possible to prepare coffee and milk-based drinks like a real barista, while the pressure gauge allows you to monitor the extraction, checking the parameters as you progress.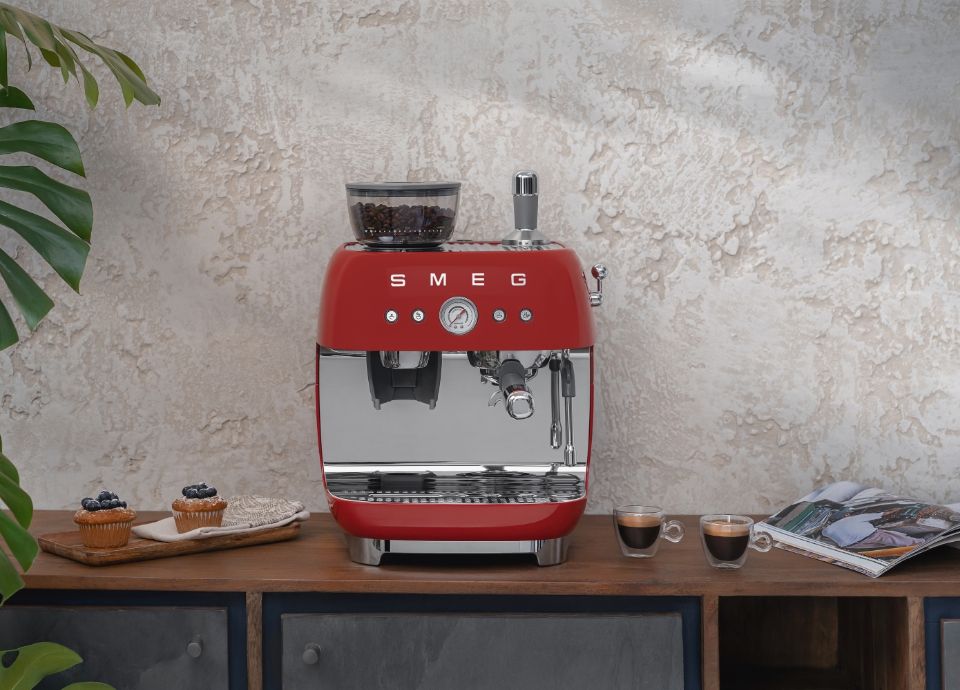 Thermoblock
Dual themoblock heating systems have one dedicated to coffee brewing and one for milk steaming, ensuring that the steam function is always ready immediately after the coffee has been brewed, so that there are no long wait times for frothing milk.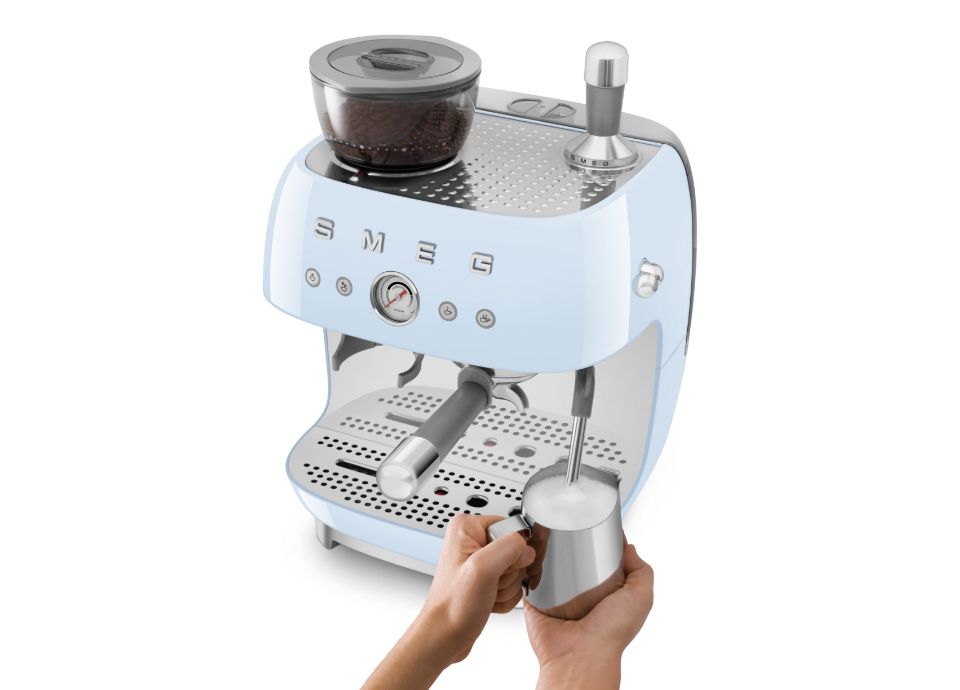 Settings
The Smeg EGF03  manual espresso coffee machine lends itself to drink customization to suit every taste: the control panel with dual menus makes it easy to manage. From the main menu you can choose between two pre-set grind options, to prepare a single or double espresso, and two brewing options: one or two cups of coffee.
From the settings menu you can select your preferred pre-infusion level from 4 different profiles (short, standard, long, progressive pre-infusion) and from 4 extraction temperature levels, to make your coffee moment a truly enjoyable ritual.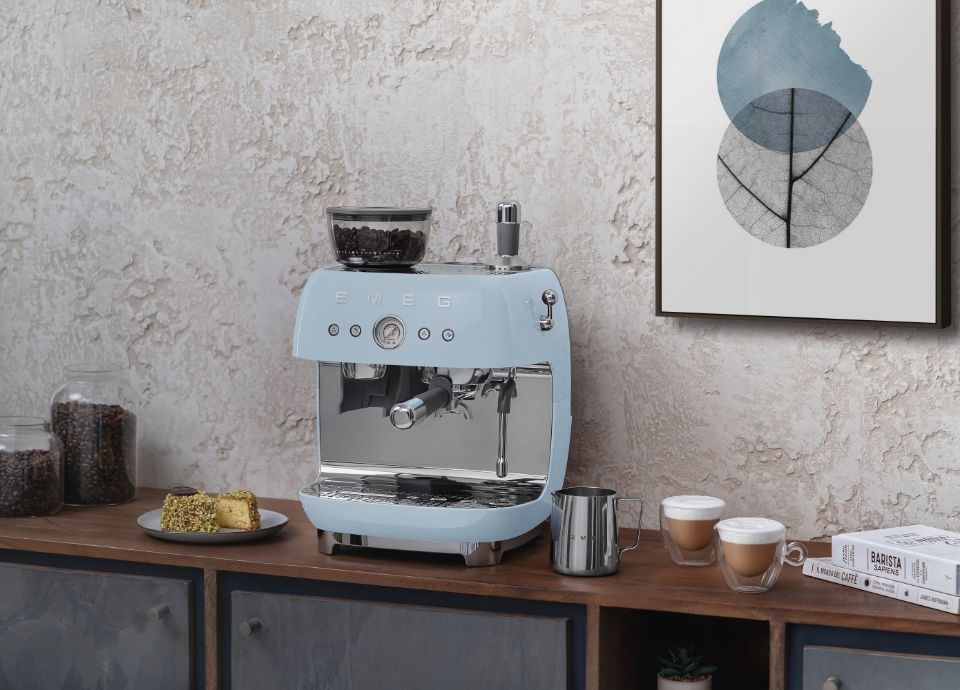 Professional accessories
The included accessories complete the coffee connoisseur experience: both non-pressurised and pressurised filters, the milk carafe and various accessories for cleaning and maintaining the machine.